We are delighted to tell you that we have recently introduced some wonderful new homecooked ready meals from Janes Kitchen.  The range of premium handmade food products use locally sourced ingredients where possible and are free of all additives and colourings.  The meals are frozen at source and delivered straight to Islip Village Shop.  Prices are exactly the same as you would pay if bought directly from Janes Kitchen.  We have single and double portions of: fish pie, cottage pie, beef lasagne, moussaka, sausage & bean casserole, meat balls in a spicy tomato sauce, steak & kidney casserole, vegetarian lasagne & moussaka and stuffed pancakes.  Prices are from £4.00 per meal.  Do look at the website and if there are specific meals that you would like, please let us know and we can order them for you.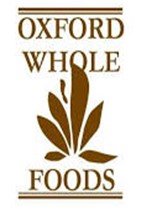 Another new product range of wholefood cereals, wholefood staple ingredients and wholefood snack products has just arrived in the shop from Oxford Wholefoods.  The company was set up as a social enterprise in 1993 to provide work experience and training to people with learning disabilities and Islip Village Shop are pleased to be supporting this company.  The range of products available is quite extensive so come in and see what we are selling and if there is anything else from this range that you would like us to stock, please let us know.
THANK YOU to all our customers and volunteers who continue to support the shop, especially now as the weather is turning colder and wetter.  Thank you for your patience when queuing outside; we really value your custom in these difficult times.  It was lovely to hear a customer tell us last week that they felt so safe shopping in the village shop and they couldn't remember when they last tasted such good quality corn on the cob (all thanks to produce from Rectory Farm).  Please continue to feed comments back to us so that we can provide the community with exactly what you want.