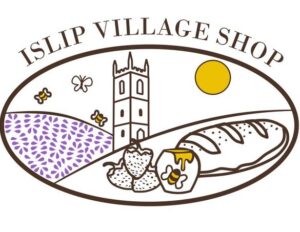 Welcome to Islip Village Shop – a community run shop in the heart of Islip. We stock high quality, locally sourced food and drink and basic groceries at reasonable prices.
FIND US at the Islip Village Hall.
Owing to a shortage of volunteers we are operating reduced hours until further notice. These are our  OPENING HOURS
Our AGM is on Monday 11th October at 6.30pm in Islip Village Hall. Please come and learn about the challenges facing the shop, especially the shortage of volunteers.
This is a letter sent to Islip residents and shop customers outlining the issues.
Our draft accounts for the year ended 30th April 2021 which will be reviewed at the meeting can be viewed here.
These are some of our PRODUCTS
We offer the following SERVICES
Information on placing orders is here